3000kg electric truck battery operated pallet jack with Lithium Battery
light weight, great capacity, excellent passing ability:
1500KG 2500 capacity, light weight and compact size equivalent to hand pallet trucks.
patented design:
new integrated control head design, easy & comfortable operation.
external control system:
patent designed external control system not only protects controller in place but also provides easy access for
maintenance.
operation:
ergonomically-designed tiller head helps increase efficiency; internal charger for easy charging.
3000kg electric truck battery operated pallet jack with Lithium Battery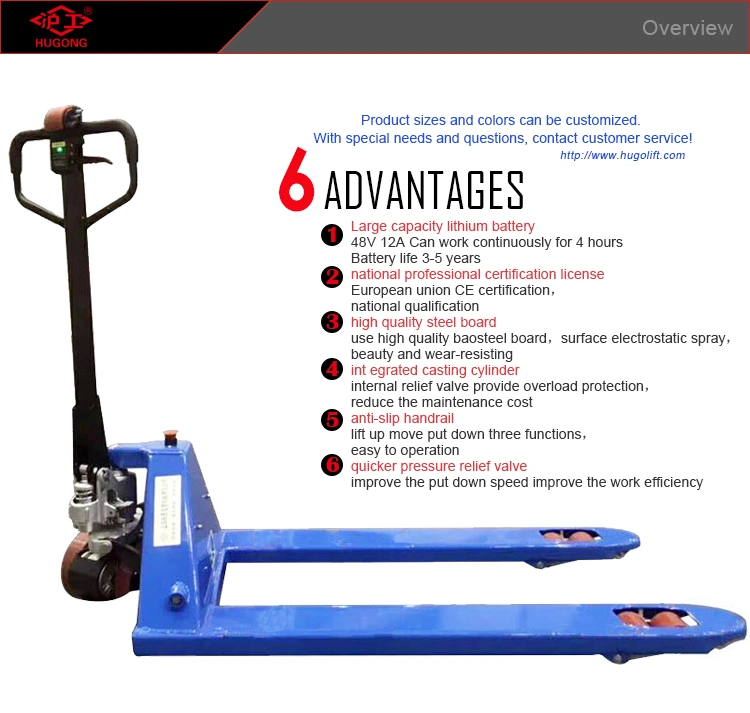 2 ton small electric pallet truck parameter size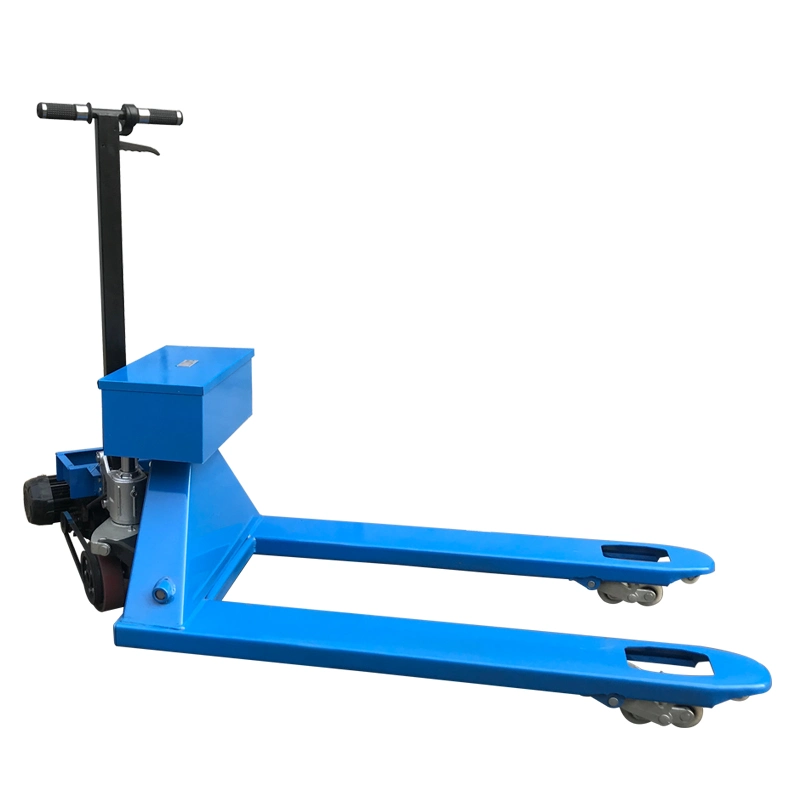 Capacity (T)
Pump
Fork dimensions (mm)
Steer wheel size(mm)
Load wheel size(mm)
Steel plate thickness (mm)
Minimum height (mm)
Max lift height (mm)
2
AC
1200*550

Nylon

180*50mm

Nylon 80*70mm
3.75
80
200
2
AC
1200*685

Nylon

180*50mm

Nylon 80*70mm
3.75
80
200
2.5
AC
1200*550

Nylon

180*50mm

Nylon 80*70mm
3.75
80
200
2.5
AC
1200*685

Nylon

180*50mm

Nylon 80*70mm
3.75
80
200

Our advantage of 2 ton small electric pallet truck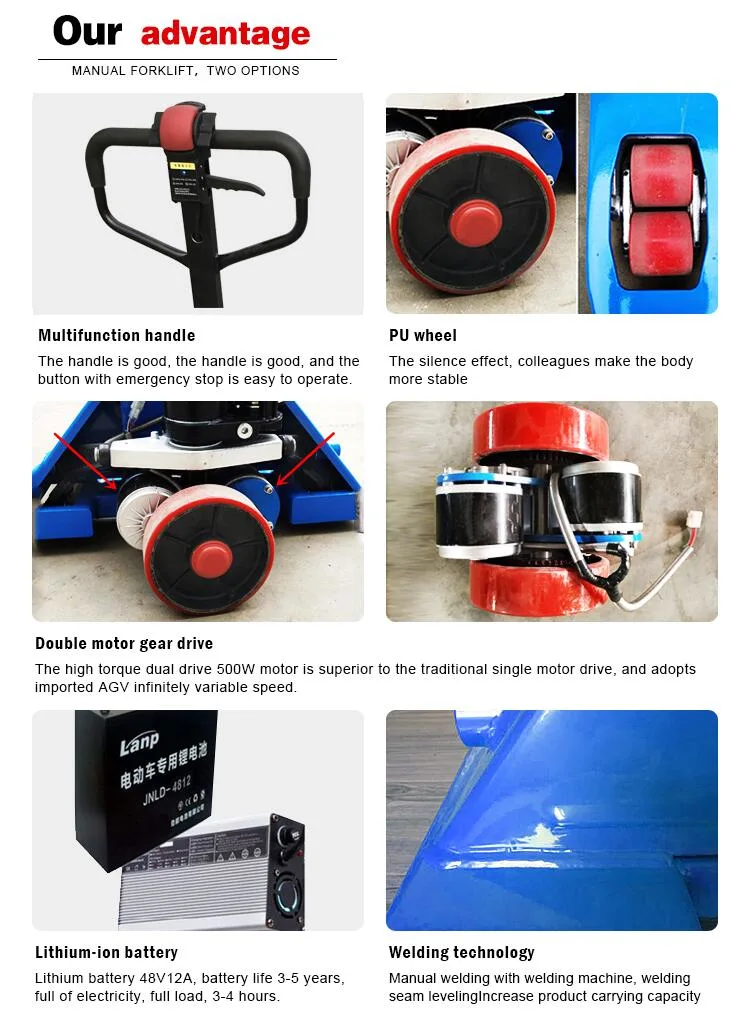 The nylon wheel has low turning power,

Light pulling, stable chemical properties and so on,

Suitable for the use of cement ground

PU wheel (also called polyurethane wheel)

Wear resistance, no indentation, mute, shock absorption,

It is suitable for marble, paint and epoxy floor



Contact: