We produce

pump shaft bushes and sleeves and sealing faces
, including spline shaft, radial bush, radial sleeve, bearing carbide, bearing rotaring, spline clamp, shaft clamp.

materical can be
Tungsten carbide, silicon carbide, ceramic, carbon and stainless steel
.
They are used for making all kinds of mechanical seal face or shaft sleeves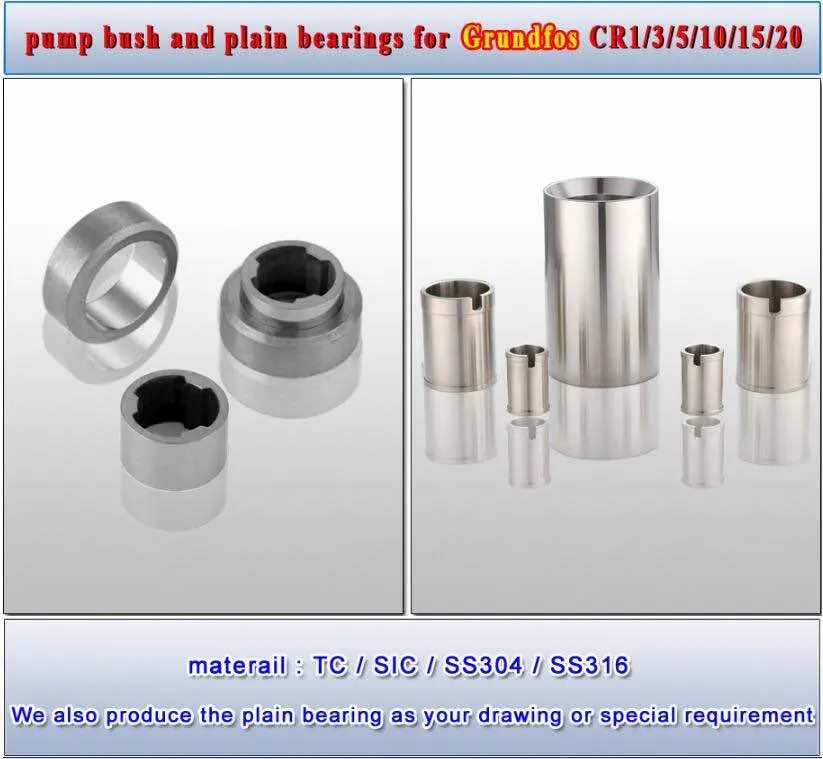 We can produce based on your drawings and make coating as required.

Our shaft bushes and sleeves are sold to USA, Europe, Russia, Middle East, Asia etc.

About carbon, we also provide SGL carbon and Morgan carbon at competitve prices.
About ceramic, we have 99% ceramic, 97% ceramic and 95% ceramic.
About Tungsten carbide, we have different density as required and the popular grades are YG6, YG8, YG15, YWN8 and YWN20 etc.
About silicon carbide, we have SSIC(Q1) and RSIC(Q2).
About stainless steel, we have SS304 and SS316.