Description:
Tree cutting, trimming and thinning removes dead and crowded branches, improves the safety, life and aesthetics of trees, opens up landscaping and maximises views. Tree cutting and trimming is especially important during the typhoon / hurricane season as trees can cause major damage to surrounding objects and buildings.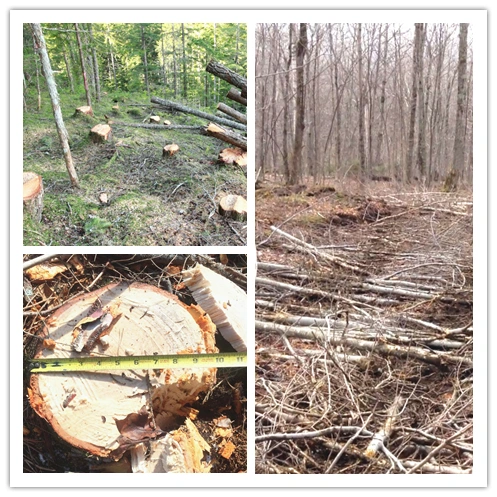 During tree care and tree cutting removal operations, our clients commonly use our tree shear or tree spade along with wood chipper to remove trees and grind smaller limbs, and then brush it and haul it away.
Application Fields:
The HCN Tree Shear blades are heavy duty specially developed and angled for best cutting performance. The tree shears are carried on heavy duty steel bars for extra strength. Blades can be sharpened as needed with hand grinder. As one of the most versatile shears on the market. Easy operating makes the HCN tree shear a great choice for small scale users, and with very high productivity it fits perfectly for the professionals in the industry.
Application field
Benefits
Forestry applications
Increasing production and decreasing labor costs
Landscaping applications
Eliminating the time-consuming task
Wasteland exploitation
Safe installation and relocation
Forest Maintenance
Efficient and reliable
Utility Maintenance
Expanding Usable Property
Wood cutter operation
One Step Process
Timber market
Less Expensive
Yards construction
Environmentally Friendly
Parks and recreation departments
······
Municipalities
Seaport/Airport Maintenance
Ornamentals construction

Model

051212

051216

Overall Width (mm)

1900

2300

Overall Height (mm)

1255

1455

Overall Length (mm)

860

895

Suitable Tree Diameter

(mm)

≤φ300

≤φ400

Weight

(kg)

765

870

Max. working operating pressure

(MPa)

21

21

Hydraulic flow

(L/min)

50-75

50-75

Operating

voltage

(V) (Optional)

DC12/DC24

DC12/DC24

Suitable Machine

Skid steer loader / Loader / Excavator / Backhoe
Suit for Machines as shown below:
1. Skid steer loaders with Universal Mounting Quick Attach (Most brands of skid steers' qucik attach are Universal).
2. Excavators with hydraulics
3. Backhoe Loaders with hydraulics
4. Telehandlers with Hydraulics
5. Wheel Loaders with Hydraulics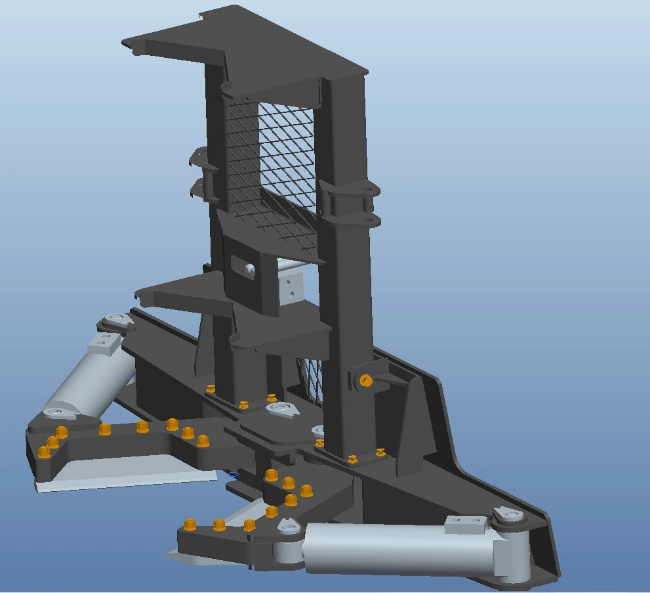 Features:
The HCN Tree Shear is suitable for skid steer loader or small/compact loader, and it is mainly used in tree cutting work.
1. The shear head can be closed or opened during expansion and contraction of the hydraulic cylinder, the action is smooth and powerful, safe and reliable, which the labor intensity of the operators is greatly reduced.
2. The tree shear is equipped with a grapple for reliable and convenient operation. Its design can hold trees and allow the operator to freely position where the tree will land.
3. HD shear boasts at least 12" (max. 15" only for the model 0512H16) tree cutting capacity & delivers over 30+ tons of shearing force.
4. The dual knife action feature provides a more positive cut while maintaining the tree central to the shear and carrier, which can increase the productivity of the shear significantly.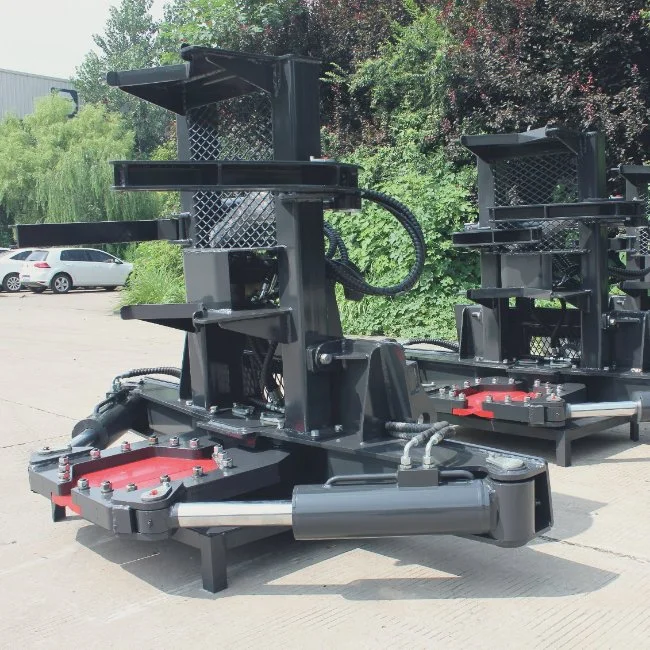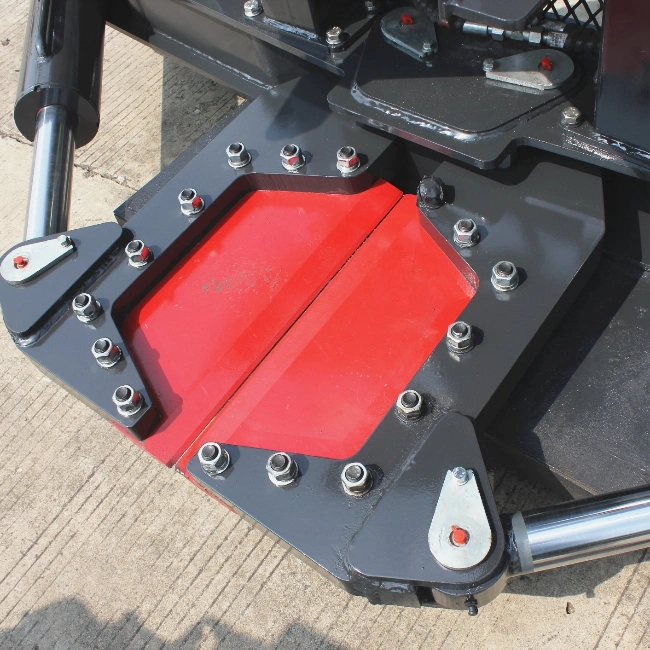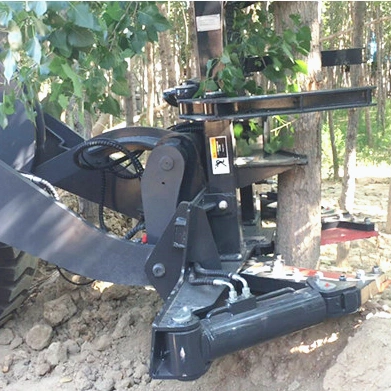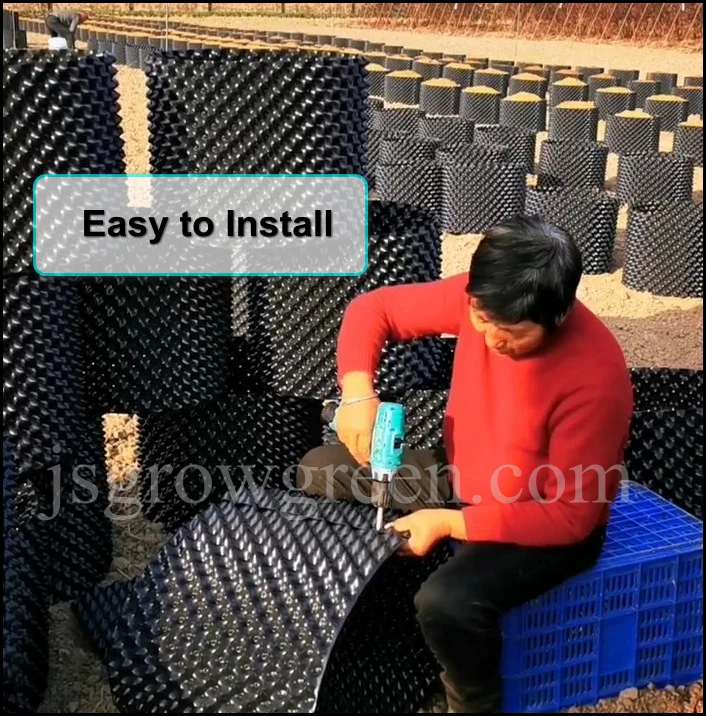 HCN is specialized in manufacturing construction attachments for skid steer loader, backhoe, excavator and loader. And HCN can also design and produce skid steer loader, compact loader and wheel loader. HCN ATTACHMENTS has the ability of providing clients around the world with good quality products, customized service (such as customized product, techinical analysis, product refit) and competitive price based on strong technical foundation that has been gradually formed during the past 14 years.
HCN company is located in Xuzhou city, Jiangsu Province. Xuzhou city is the capital of China's construction machinery, whose history of machinery manufacturing can be traced back to the year of 1943 (China's first crane truck and road roller). There are more than 300 large, medium and small machinery factories in the city. And Xuzhou city has some international famous manufacturers like Caterpillar, Liebherr, Global Casting, Kennametal, etc. In this kind of atmosphere in which HCN company immerses, the factory possesses the nearly same level with the top brand factory on product-producing process.