LZK cnc automatic press brakes and hydraulic shears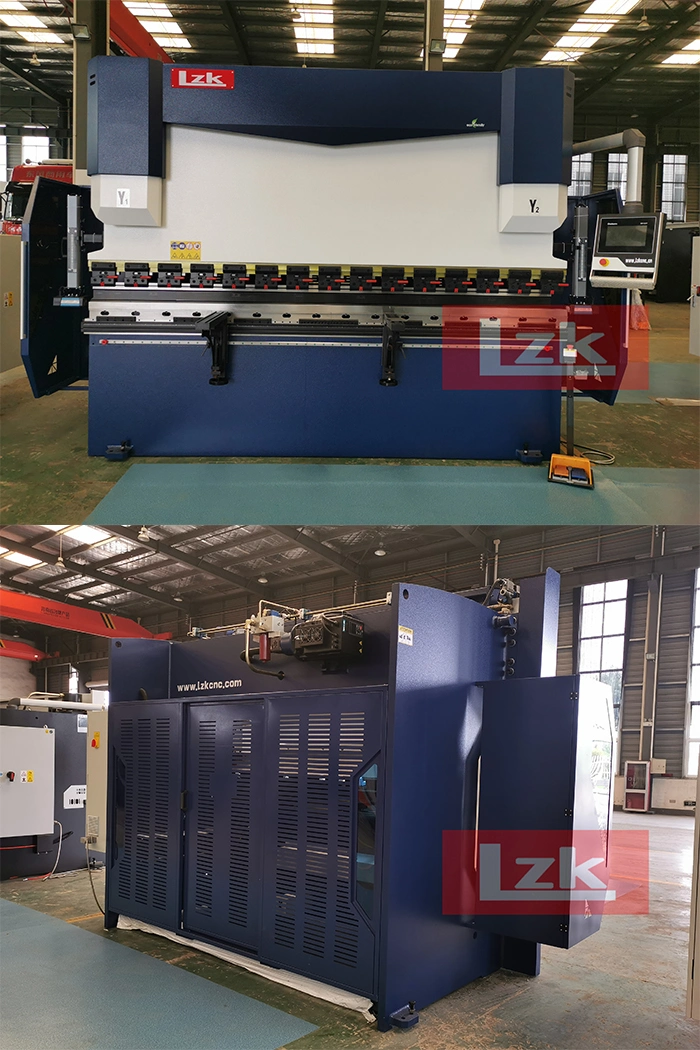 The frame is made of steel structure, left and right vertical plate, worktable and pressure plate are welded into a whole structure. After welding, the internal stress is eliminated by tempering, so the whole steel is good and the stability is high.
Latest high-frequency responding hydraulic control technology, faster, more efficient and accurate.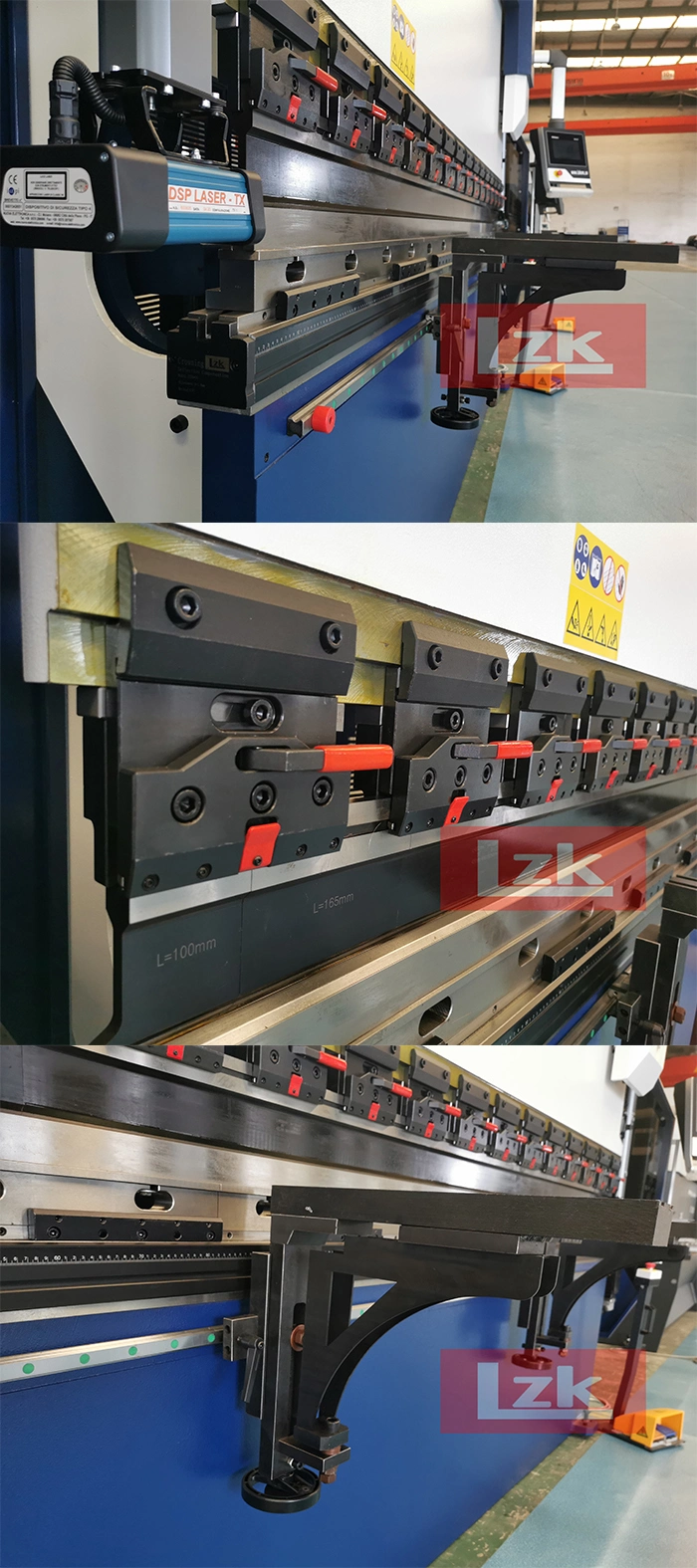 Sliding front support arms
Quick clamp

Italy DSP laser protection
One set of tool with machine, it can also be designed according to your product drawing.

Two sides with GIVI grating ruler for hign precision Y1, Y2 axes
CNC mechanical compensation through system for higher straightness of bending sheet
KACON footpedal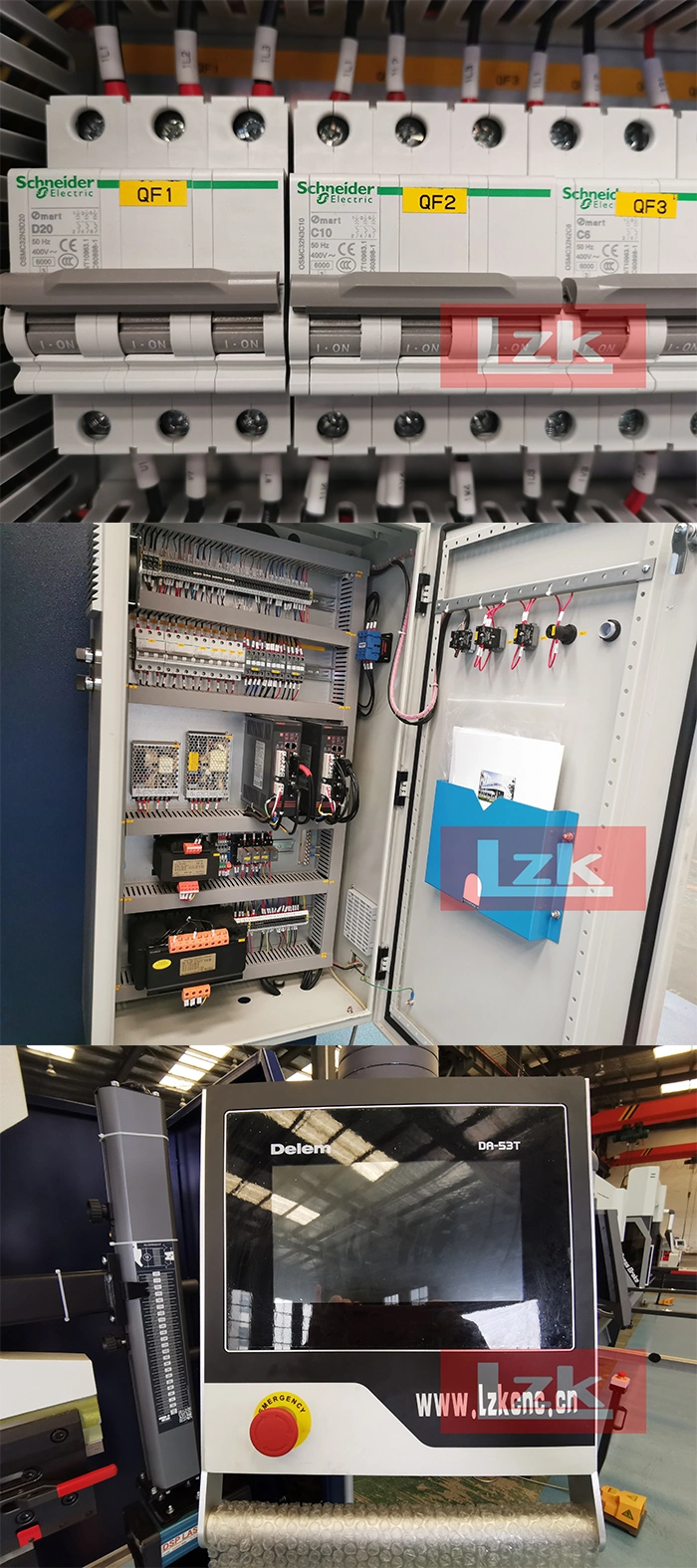 Main electrical component with Schneider brand
DELEM DA53T system, can be added with 2D programming.

Backgauge with X, R axes
X and R axes are with servo motor controlled with high position accuracy.
Finger blocks move on two rails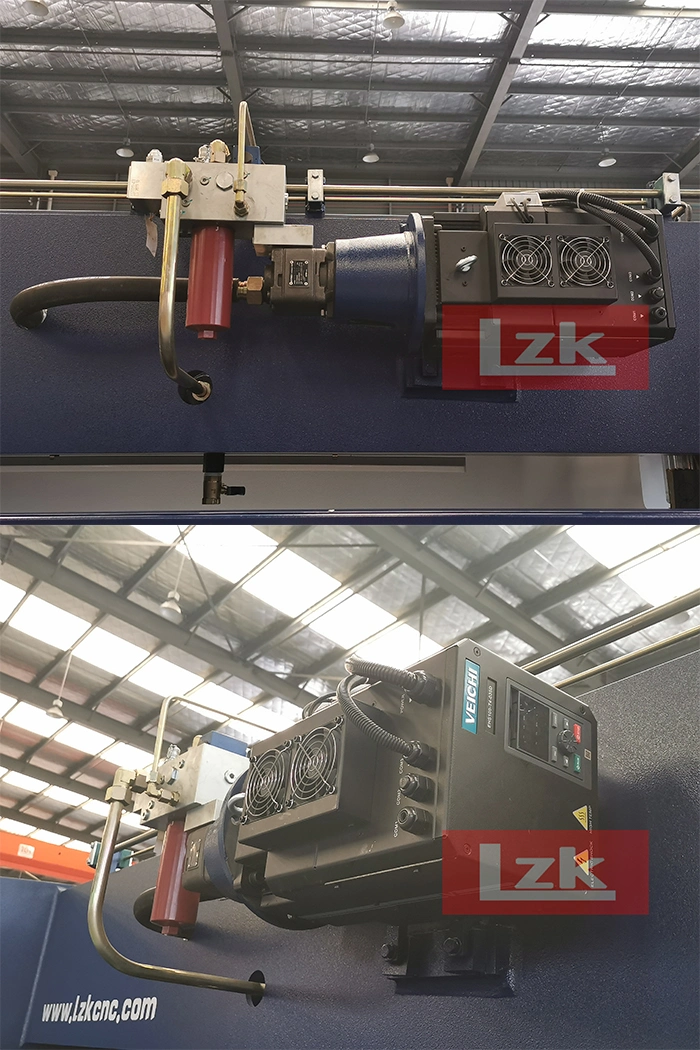 Main motor is evergy saving type servo motor
Low noise
Motor stops if not bending, motor only work when bending.
Our press brakes work well in customer's workshop


Russia Customer, manufacturer of Yacht
Customer come from different countries for cooperation and inspection